​
Frame Drum Wisdom is your source for the Meinl Sonic Energy Collection of products ~ including frame drums, gongs, singing bowls, tuning forks, specialty drums, hand pans and other wonderful resonating instruments for personal vibrational healing and well-being. To see the full line of products available visit the Meinl Sonic Energy website HERE
​
NEW in 2021 | We Are Now Taking Orders For Frame Drums & Wave Drums On-line!
​
We are committed to providing a personal connection with you to select the perfect frame drum for your vocal frequency.
​
With Each Frame Drum Order You Will Receive a Drum Mallet and
30-minute Virtual Zoom Session with Karen Renée to Select Your Drum.
​
During the session, she will listen to your voice, find your power frequency and select a frame drum to match your unique voice and resonance. Taking this extra step will ensure that your experience and connection with your frame drum will feel like a Divine, sacred reunion when you receive it. It will truly become a close "ally and friend" on your soul-inspired journey ahead.
If you are interested in other Meinl Sonic Energy products, please email for competitive pricing and availability.
Purchasing through Frame Drum Wisdom helps support the important work we are doing to raise the awareness of the power of sound vibration for every human being. Thank you!
Please Note: We are only accepting orders that can be shipped in the United States.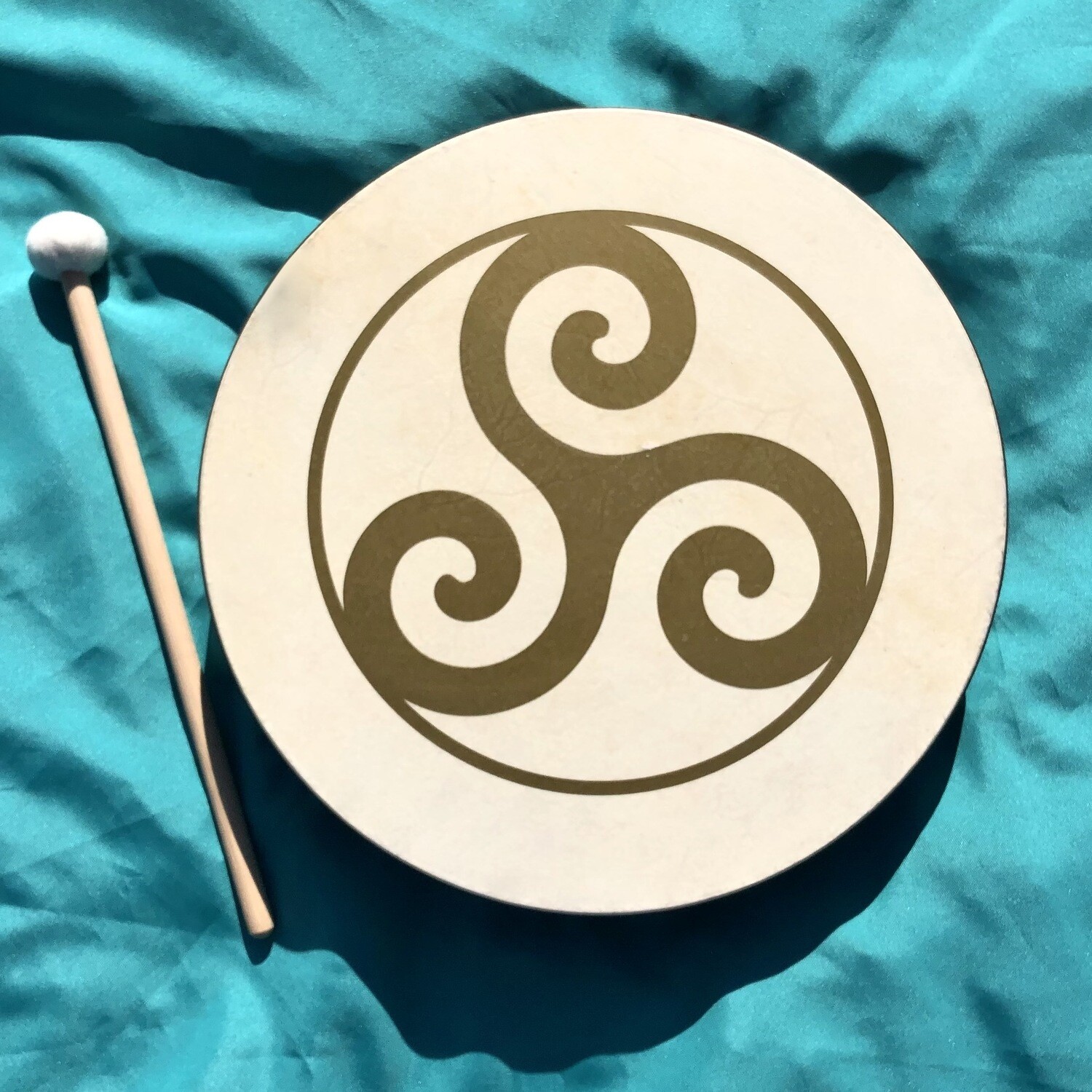 I recently had the opportunity to share an experience with Andrea Garris to select her own frame drum before I shipped it to her. I am soooo excited to see and hear how Andrea's voice continues to expand from this incredible portal of sound vibration and "soul friend" she now embraces.
Andrea was also my 1st guest for the ReSounding Wholeness | Conversations series and it was an incredible experience. If you have the time listen to our conversation HERE.
Virtual Frame Drum Selection Session with Karen Renée:
Exciting Products Coming Soon!